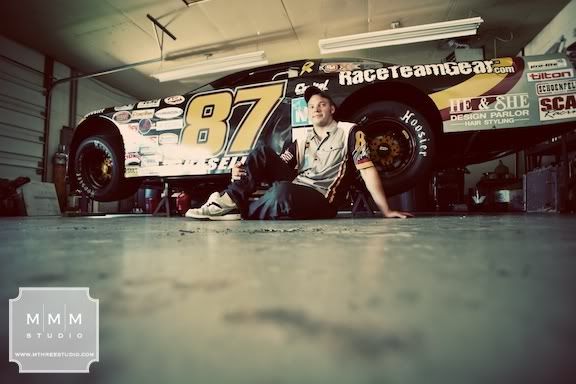 This was my first "senior session". I haven't really marketed to portrait clients, but when someone asks, I am game. I'm still undecided if I'm equipped to handle a full compliment of Seniors, especially when that busy season coincides with Weddings.
But, when my cousin Jenny asked if I would do her son's Senior Pictures, I was more than happy to take a crack at it. And you know what? It was a total blast! Unlike weddings, we got to spend some time on each set-up a bit. My trusty assistant Harmony worked the bounce and altered settings while I kept Nick happy and camera friendly. He did a fantastic job. He wasn't afraid of the camera one bit and there wasn't an ounce of awkwardness. And he did it all with his mom and little sister looking on - now that is confidence.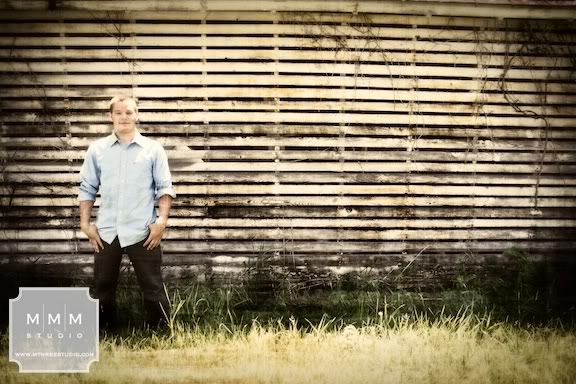 Nick is definitely a classic Midwestern guy. Cars, four wheelers, hunting, fishing, sports - all are among his loves. But it was stock car racing that really lit up his face. Nick is in this cool program that allows him to intern on a pit crew for a local stock car racer and if his guy does well, he'll be eligible for a scholarship to go to school for such an occupation. He got access to the garage (and the cars!) and we had some serious fun there.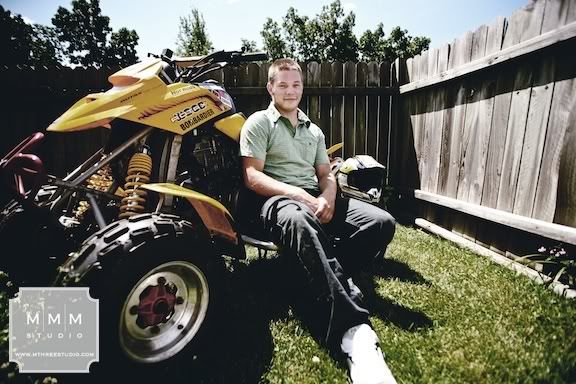 Senior pictures have come a long way since I was a High School Senior - I'd like to think I put a little Mthree spin on them here.
Thanks Nick for a great session!