"Someplace tropical" he had told her when she asked for some hint as to this mystery vacation so she could pack. She had given him one of her trademark quizzical looks and smiled. He had smiled back, with his own trademark 'I've got you fooled' look and reaching into his pocket, had checked for the umpteenth time that the ring box was still there. When they reached the airport the destination was let out of the bag at the ticket counter. She had gasped and turned to him smiling, "Hawaii!" she squealed and squeezed him around the middle. He just smiled and checked his pocket again. Several hours later, here they were, toes in the sand, walking along the water, beautiful Hawaiian sunset all around them. It was a gutsy move he was about to pull, proposing on the first day of a vacation. But, he reasoned, he had been meticulously planning this proposal for a year and he was sure she was going to say yes. He was also sure she had no idea what was about to happen, and that was the best part. He took in a deep breath of the salty ocean air, slowed down their walk and stalled for a moment to look out over the water. She leaned in close and he reached into his pocket one last time.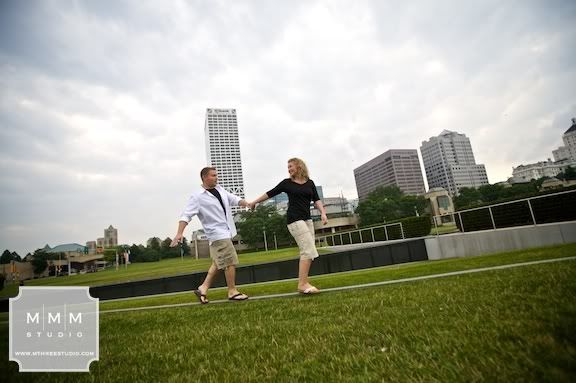 These two are an awesome couple and we had such a blast on their shoot. Eric has this confidence and swagger about him that is so fun to work with, and Jen, well, Jen laughs at just about everything Eric does. He has her in stitches with just about any comment. They were up for any challenge I threw at them ("Go stand over there in that pile of garbage") and took on every one on with gusto. Their comfort with each other is palpable, no awkwardness or false fronts here.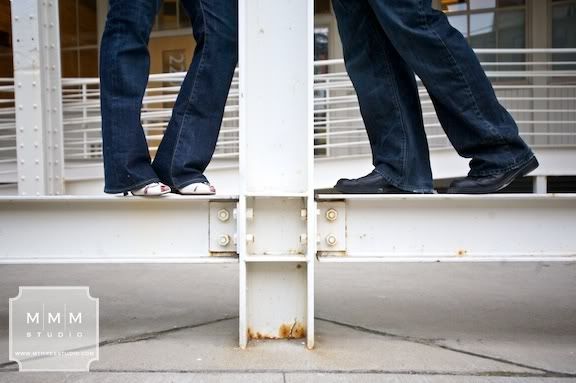 Eric is a guy with ingrained ambition. Jen was the sister of one of his good friends, and when they met at a party, let's just say Jen wasn't bowled over. She played a little hard to get, and Eric was up for the chase. He only knew where she worked and what her car looked like. And that she was it, so he better figure out how to date her. So, he left a note on her car one day. She called him back and after a few tries, he managed to get her out on a first date. The rest is history, as they say.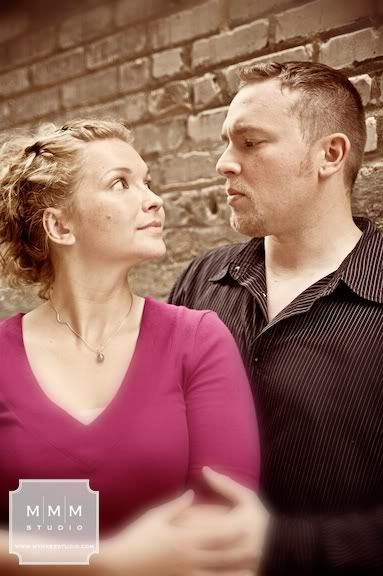 Enjoy the slideshow!