Only four days until Opening Day! Baseball season is finally upon us, which means summer can't be far behind. It is always interesting to see who has bought tickets around us each year. And inevitably, we end up hoping some of the fans surrounding us are just there for opening day and won't be annoying us all season. But nothing can put a damper on hubby's love for the stadium hotdog, my love for an icy Miller Chill, and the racing sausages. Bring on the tailgating!

---

We saw 21 with some friends over the weekend and it did not disappoint. I also highly recommend the "el Nino" margarita at Chili's.

---

I shot a fun engagement session with Alejandra and Eric last Friday, watch for the highlights later this week. It felt good to be behind the lens again, even if it was cold and muddy out.

---

Thanks to the two readers who tried their hand at the snippets contest/challenge. I appreciate your efforts and they were all great - I'll be drawing from that inspiration as I finish up the project for sure. I really thought my readers would have been all over the challenge, but I guess maybe it wasn't simple enough? Let me know what you think. Since I didn't get 25 submissions, the contest part is kind of null and void. Thanks to all who tried, chuckled and put brainpower towards it though!

___

If any of my brides are considering having an umbrella on hand for your day - please do, and please let this inspire you: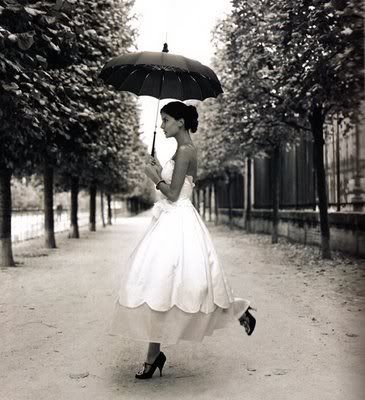 Available from Signature Bella.
Oh, and M1- this would be a fabulous addition to your store!